Welcome to NIGAV Website
…..Over 45 amazing personalities, organisations and associations will be honoured this year on the

16th Dec. 2018

at the Oriental Hotel V.I. Lagos.
On behalf of the Organizer, promoter and the committee for Nigeria Aviation Development Promotion we wish to express our profound gratitude to sponsors, partners, supporters, winners and all the attendees to the 8th Nigeria Aviation Award And Ministerial Dinner (Nigav Award 2017) which was held on 24th March 2018, at Oriental Hotel Victoria Island Lagos.
The event which is organised by FCI International Ltd, an intermodal transport development promotion consulting company, led by Mr, Fortune Idu, has become iconic in the industry for recognizing best practice and promoting healthy sector competition. The event was attended in full hall capacity where over 40 awards were presented to deserving individuals and companies…………

continue reading
Fortune Idu
Chairman
Nigeria Aviation (NIGAV) Event
08033296108
Sponsors




Invited Media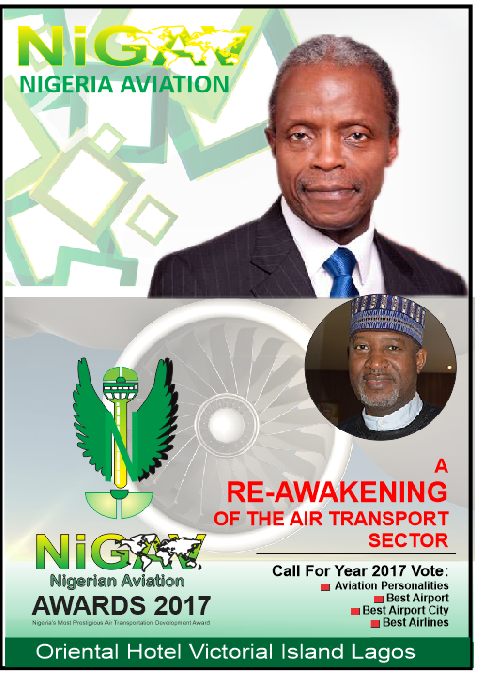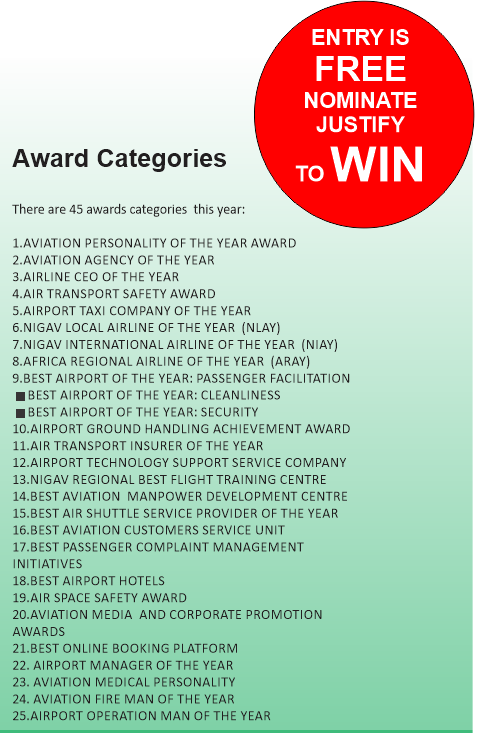 DOWNLOAD FULL BROCHURE SEE MORE LIST AND NOMINATE